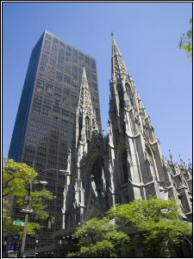 At Roger J. Griesmeyer, CPA, P.C., ensuring each of our client's future and positioning them for a successful tomorrow is our highest priority. Your goals are our goals, your mission is our mission, and your challenges become achievements.
No client is too small, no client is too far. For four decades our trusted advisors have tirelessly worked to deliver world class accounting, investment and financial consulting services to some of the largest and smallest not-for-profit entities throughout North America, South America, Europe, Africa and the Middle East.
We passionately advance your mission with extraordinary skill and focus, unparalleled quality, and meticulous attention to detail, within the strictest of confidence. Our expertise is continuously sought out by our not-for-profit clients to resolve complex issues and achieve strategic goals in accounting, finance and business operations.
Our level of care and service creates more than the ordinary client relationship. We forge valuable lasting partnerships. We gain an understanding that can only be obtained by working side-by-side with you. We continuously look from your perspective, enabling us to see what you see and feel what you feel.
Call us today for an initial glimpse of how Roger J. Griesmeyer, CPA, P.C. can partner with your organization to secure your financial future. With our assistance, you will never have to walk through the complex world of finances alone again.
© Roger J. Griesmeyer, CPA, P.C.
Home | About Us | Newsletter
Calculators | Links & Info | Contact Us | Privacy